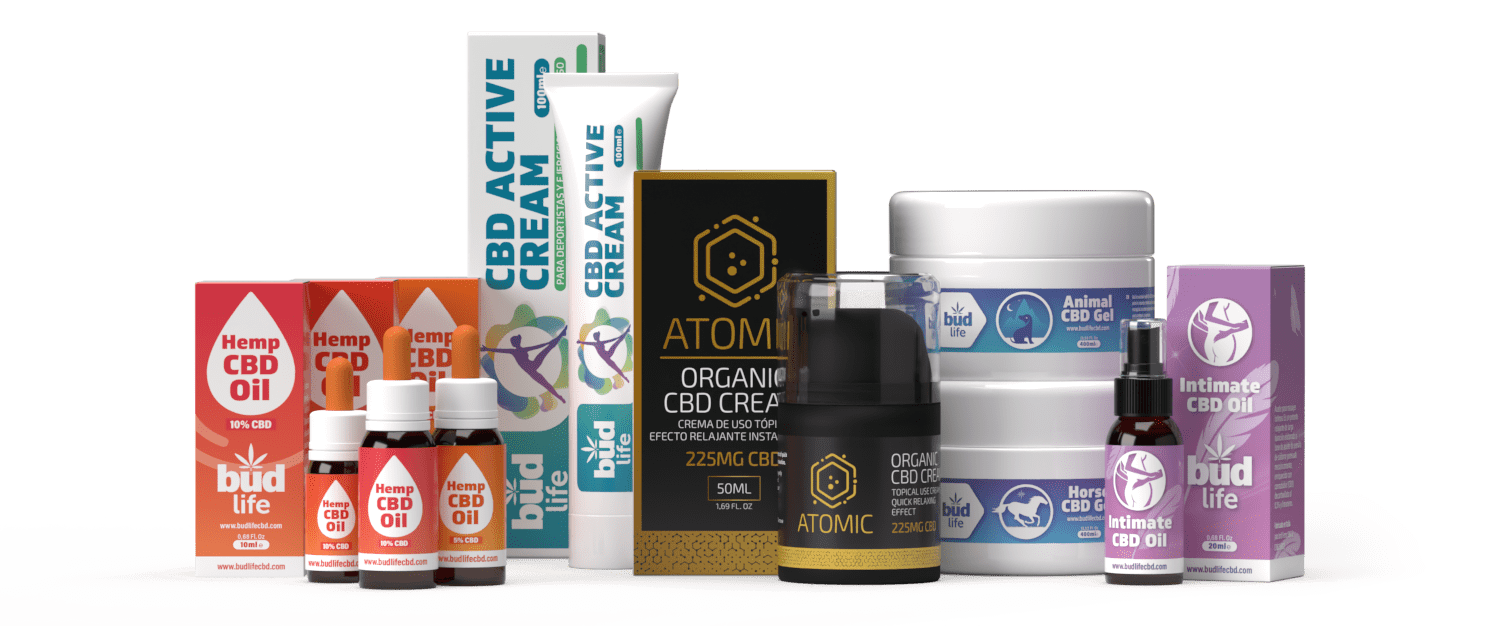 Bud Life was founded in order to incorporate cannabis into peoples' care and promote CBD use in our day-to-day life in a healthy and sane way.
We want to make known the CBD, one of the main cannabinoids of marijuana, and its beneficial properties for the body. According to different scientific researches, this component of the Cannabis sativa plant can help to improve our well-being in a natural way.
Bud Life's objective is to improve our daily life by enjoying the properties of cannabis and other medicinal plants such as marigold, arnica, menthol or limonene. We create products to strengthen our well-being with specific formulations for each product.
We have created our Hemp CBD Oil for personal care and to regulate the body in a natural way. Intimate CBD Oil is designed for intimate moments and massages with a relaxing and lubricating effect.
CBD Active Cream is ideal for all those who are looking for a cream that, thanks to its natural components, helps the fast recovery and the relief of muscular pains. Animal & Horse CBD Gel is for the care and treatment of pet and horse complaints.
Our products have been elaborated with oils and extracts of organic cannabis from plantations located in Europe, where the whole process of production of the plant is taken care of; respecting the environment and cultivating in a sustainable way. Bud Life products are produced in qualified laboratories where we work on constant research for the development of better formulas and GMP products.
Discover all Bud Life products!